Wicklow County Council has decided to grant planning permission for the construction of a new four-storey hotel on Strand Road on Bray's Seafront.
The site is located adjacent to the iconic Esplanade Hotel which seasonally hosts a funfair. The four-storey hotel will comprise 32 bedrooms and 3 apartments. The apartments comprise a one-bed, two-bed, and three-bed unit.
The new hotel will also include a restaurant or café unit at ground floor level. A total of 8 car parking spaces will be provided at a semi-basement level.
CGI consultants, 3D Design Bureau liaised with the design team to provide 3D planning solutions. 3D Design Bureau produced 2 verified view montages and which were submitted as part of the planning application to Wicklow County Council.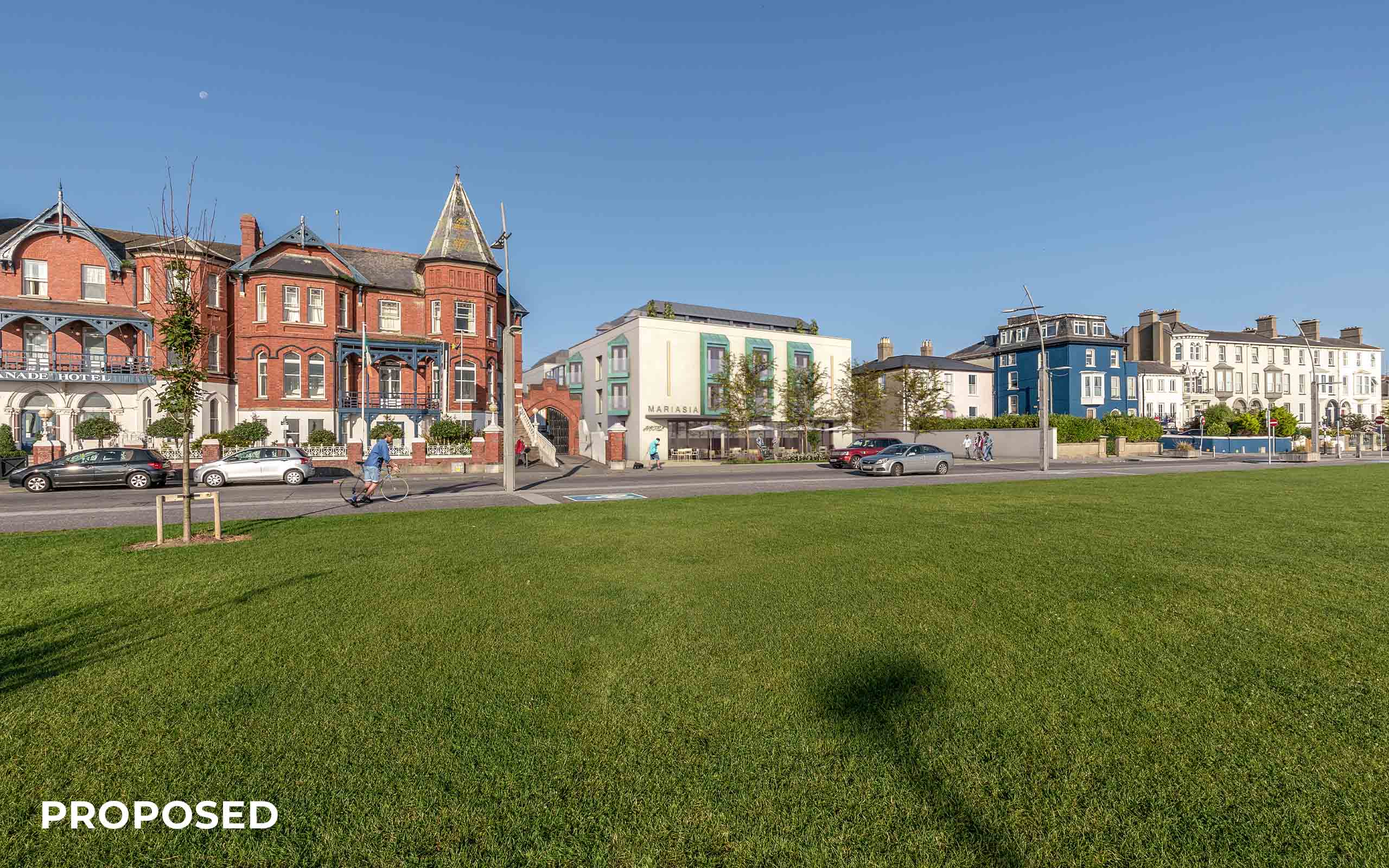 Bray Hotel Full Project Details:
Project Name: Bray Hotel Development
Project Type: Hotel Development
Site Location: Site Adjacent Esplanade Hotel, Strand Road, Bray, Co. Wicklow
Stage: Plans Granted
Planning Documents: Wicklow County Council
Planning Authority: Wicklow County Council
Planning Reference: 201159
Site Area: 0.17 ha
Units: 3
One Bed Apartments: 1
Two Bed Apartments: 1
Three Bed Apartments: 1
Total Apartments: 32
Storeys: 4
Car Spaces: 8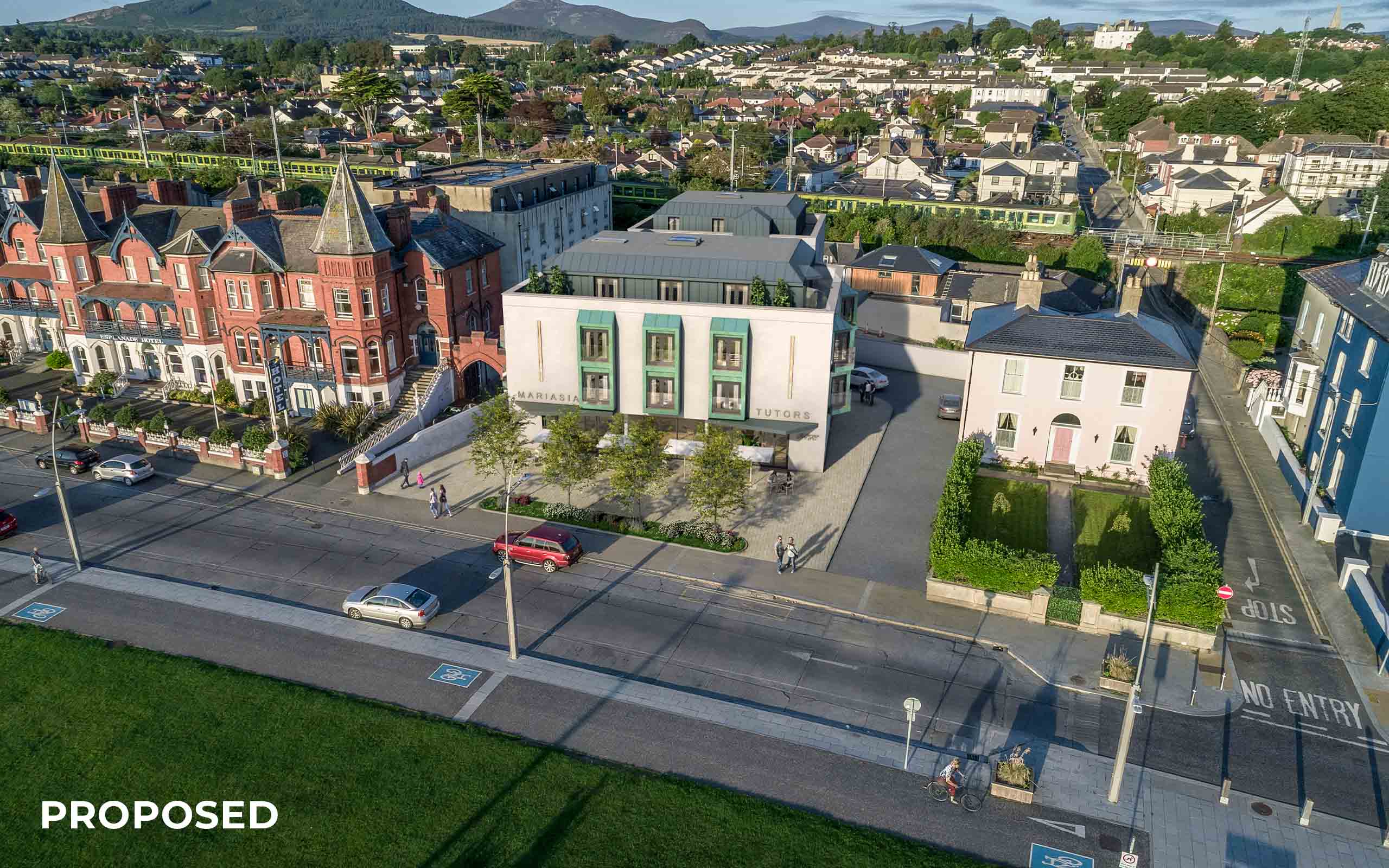 Development Team:
Architect: Colum O'Broin & Partners have a wealth of experience in residential projects from large housing schemes to small extensions.
CGI Consultants: 3D Design Bureau – are specialists in architectural visualisation, BIM, and VR – delivering quality design planning and marketing solutions. They are based in Blackrock, Dublin.
Images produced by 3D Design Bureau