First Dublin affordable housing scheme in 11 years is appointed.
Fingal County Council has appointed Ó Cualann Cohousing Alliance to deliver an affordable housing scheme at Dun Emer in Lusk.
The development will deliver 51 homes made up of 39 dwellings to be sold and 12 homes allocated for social housing.
The units will comprise one to three storey houses and 12 three-storey duplexes and apartments. These will be divided into a mix of two- bedroom apartments, three-bedroom duplexes, three-bedroom terraced and three-bedroom semi-detached residences.
With some exceptions, the homes in this affordable housing development will be available to current residents in Fingal who are first time buyers, offering prices that are around 25% below their market value.
The pricing of the two bed apartments will begin at €166,000, the three- bedroom duplexes will start at €206,000, the three-bedroom terraces at €250,000 and the three-bed semi detached homes start at €258,000.
The Mayor of Fingal, Cllr David Healy, said: "Councillors approved the Dun Emer Purchase Scheme last November, so I welcome the appointment of a developer which is the next step in the process. I hope that the process will continue to move quickly as councillors are very supportive of this scheme and are keen to introduce affordable housing into the county."
CGI consultants, 3D Design Bureau, liaised with the development team to construct a series of 3D planning and 3D marketing solutions. 3D Design Bureau produced verified view montages and architectural CGIs which were submitted as part of the planning application to Fingal County Council. The visuals are now being used for marketing purposes with national media covering the project.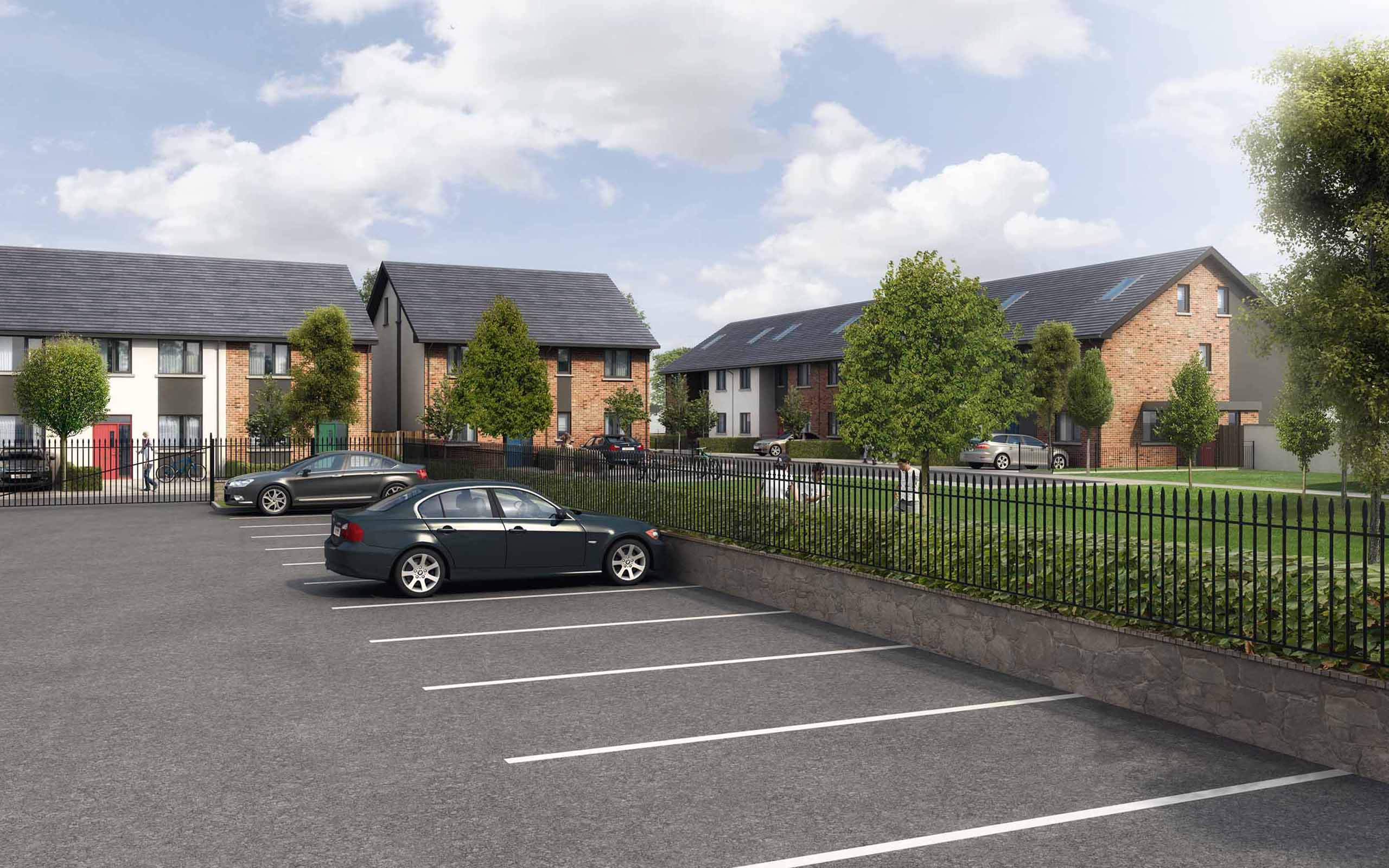 Full Project Details:
Project Name: Fingal Affordable Housing Scheme
Site Location: Dun Emer, Lusk
Planning stage: Plans Granted
Planning Documents: Fingal County Council
Floor Area: 5824m2
Site Area: 1.4 hectares
Storeys: 3
Units: 54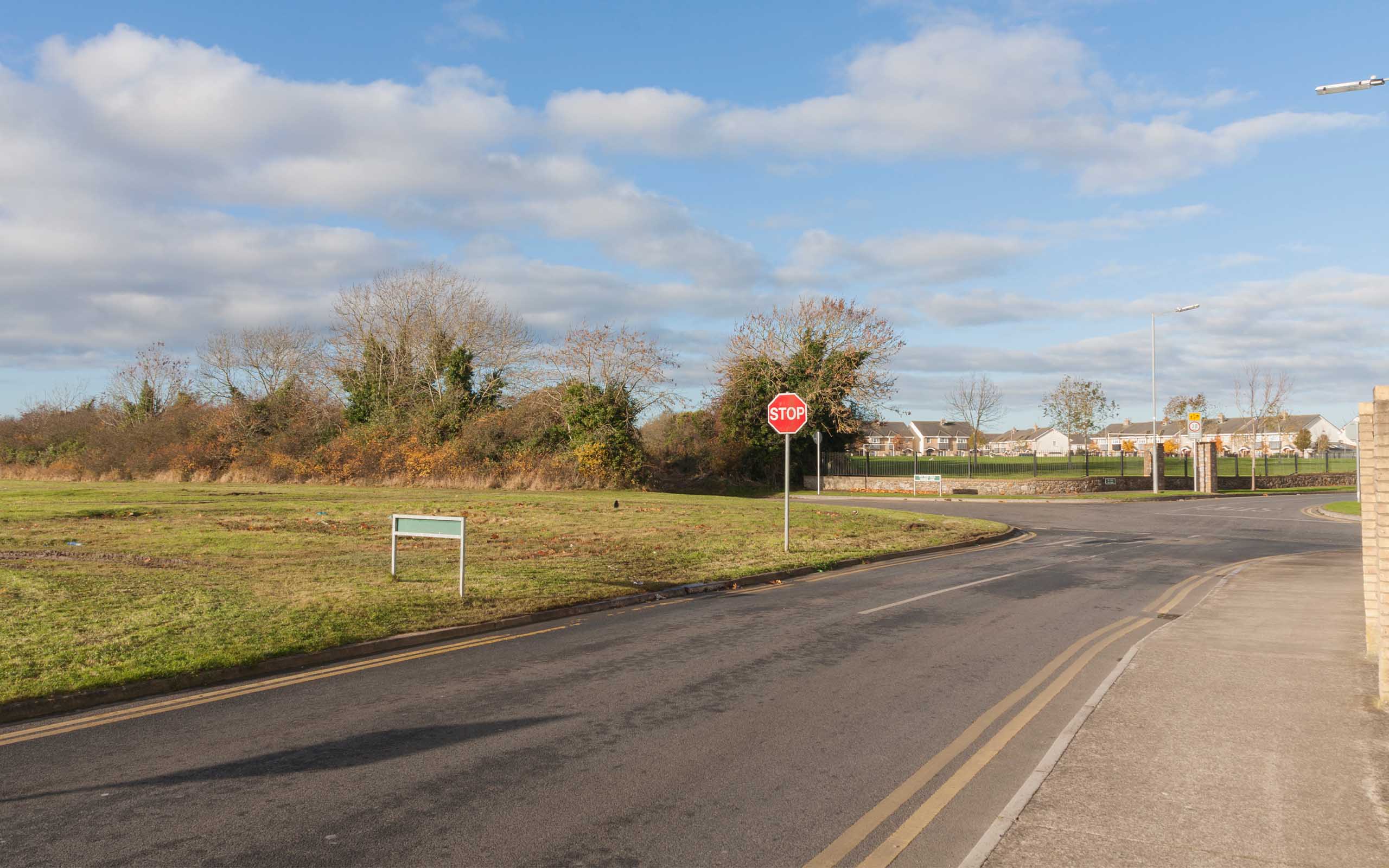 Development Team:
Developer: Ó Cualann Cohousing Alliance who work with local authorities and like-minded groups to change the way housing is delivered in Ireland.
Developer: Fingal County Council are fully committed to delivering services to communities in the best and most efficient way possible in order 'To be the place of choice to live, work, visit and do business in Ireland'.
Architect: Reddy Architecture and Urbanism is an award-winning firm of architects and design professionals providing a comprehensive range of design services.
Architect: CS Consulting Group are problem-solvers in all areas of the built environment and include an expert team of highly qualified and experienced engineers and technicians.
Planning Consultant: McGill Planning Limited offers a variety of high quality professional town planning consultancy services to the development industry with backgrounds in urban design, architecture, environment, and social sciences, surveying and GIS.
CGI Consultants: 3D Design Bureau – are specialists in architectural visualisation, BIM and VR – delivering quality design planning and marketing solutions. For this project 3D Design Bureau created a series of verified view montages and architectural CGIs which were submitted as part of the planning application to Fingal County Council. They are based in Blackrock, Co. Dublin.
Images produced by 3D Design Bureau