Irish developers, MKN Properties have received planning permission for the construction of a major residential development at Fosterstown North, Swords.
The Fosterstown scheme will see the construction of 265 apartments, a retail unit and a creche facility.
The approved development, which is estimated at €61m, will be spread across 3 housing blocks that will range in height from 5 to 8 storeys.
The apartments will comprise a mix of 1-, 2- and 3-bed units. The blocks will include a range of amenity space, a retail unit and creche unit at ground floor level in block A. The approved development will also include the provision of public, communal, and private open spaces including courtyard areas, terraces, balconies, and playground areas.
A total of 211 car spaces and 376 bicycle storage spaces are also outlined in the plans. The planning documents also outline the construction of a new link road from Forest Road. The new road will also include pedestrian and cycle links to the Dublin Road.
The Fosterstown site has a total area of 2.64 hectares and is located within 1km of Swords town centre and within 4km of Dublin Airport.
CGI consultants, 3D Design Bureau, liaised with the development team to construct a series of 3D planning and 3D marketing solutions. 3D Design Bureau produced verified view montages, architectural CGIs and a BRE daylight & sunlight assessment which were submitted as part of the planning application to An Bord Pleanála. The visuals are now being used for marketing purposes with national media covering the project.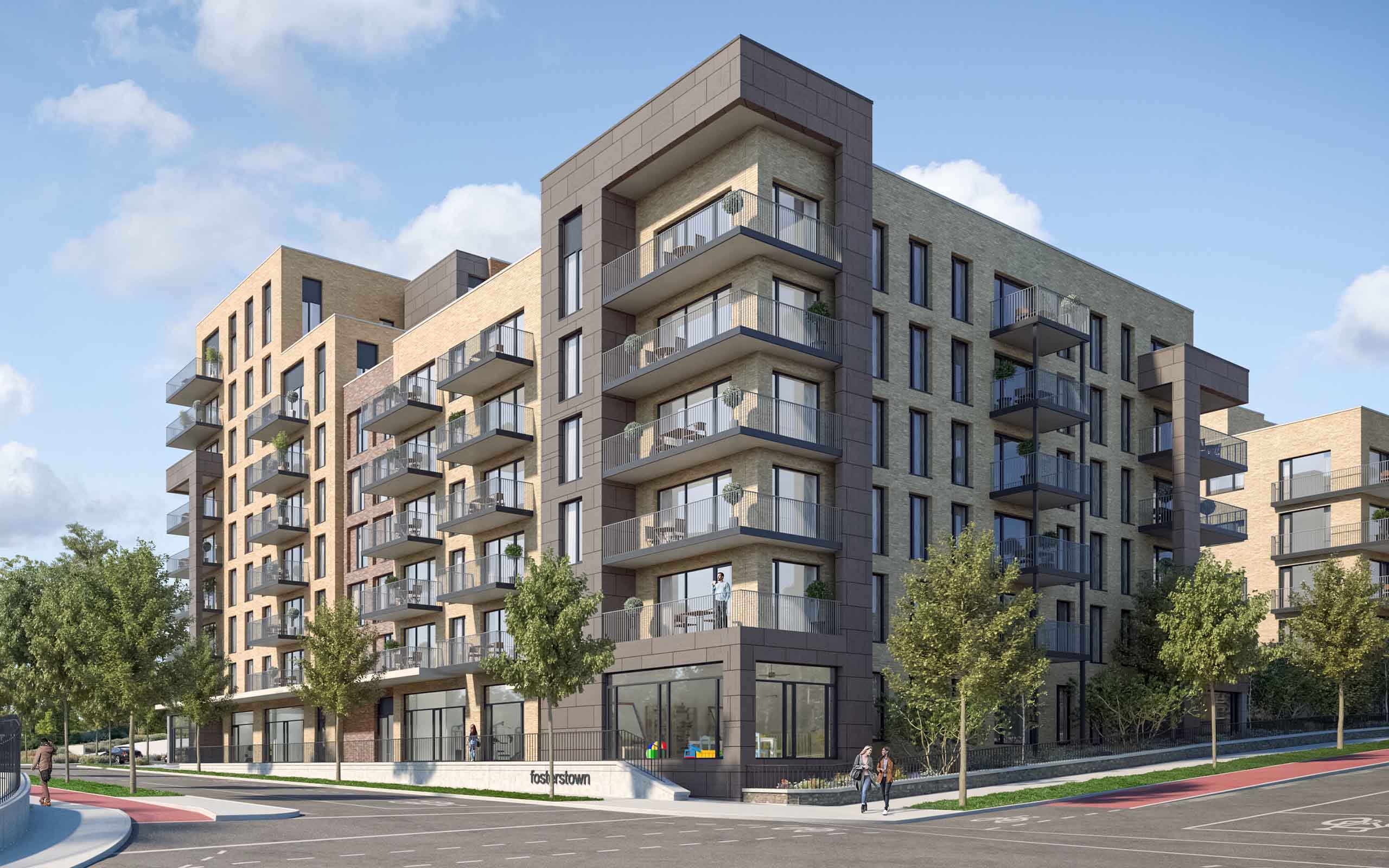 Full Project Details
Project Name: Fosterstown North SHD.
Site Location: Fosterstown North and Cremona, Forest Roads, Swords.
Planning Stage: Plans Granted.
Planning Documents: Development Website – An Bord Pleanála
Floor Area: 24,180m2.
Site Area: 2.64 hectares.
Units: 265.
Storeys: 7.
Car Parking: 211.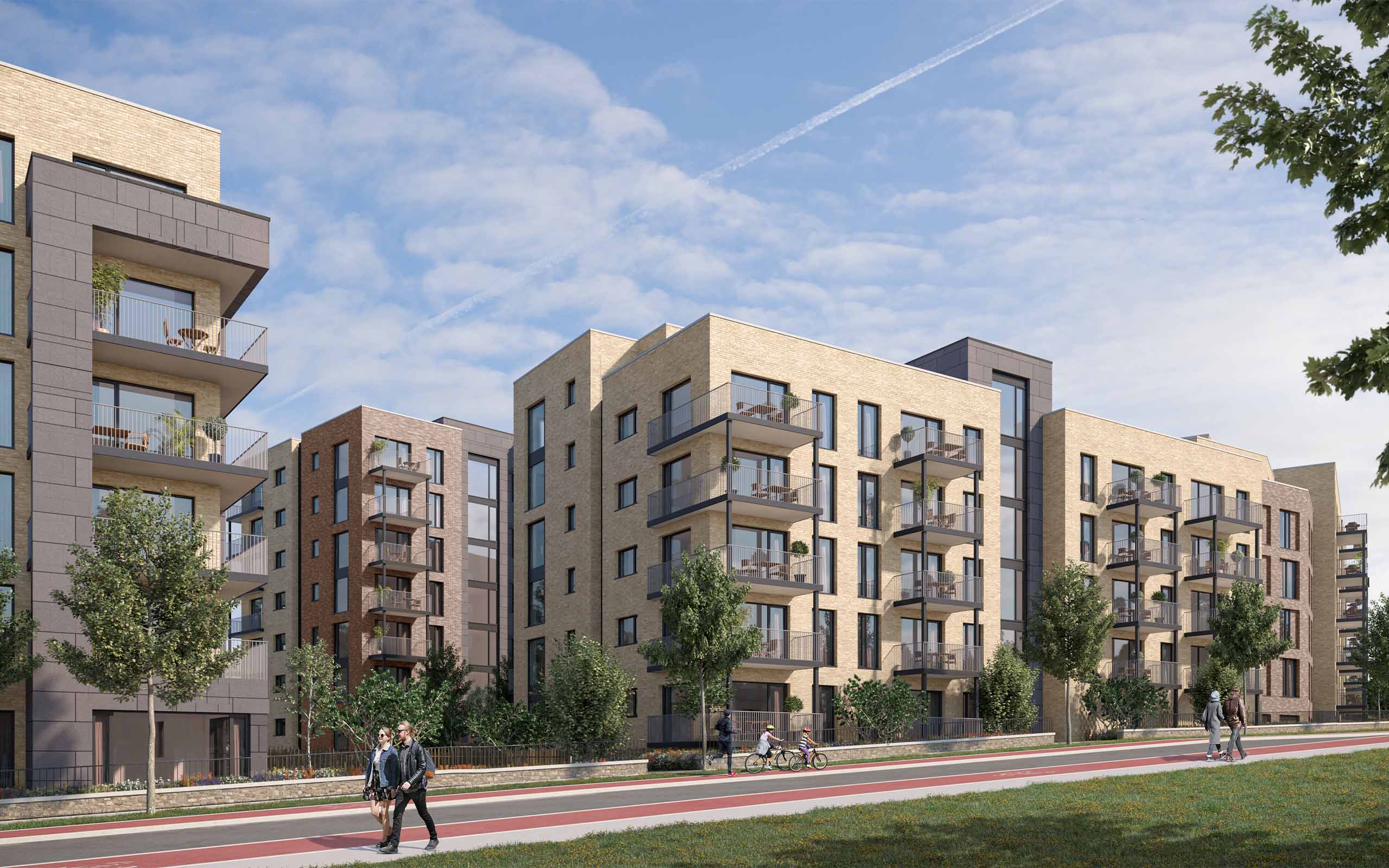 Development Team
Developer: MKN Properties Limited provide award winning acquisition, design, construction and management of numerous residential and commercial projects.
Architect: John Flemming Architects are market leaders whose work includes private one-off residentials, multi-unit residentials, commercial, hospitality/ leisure and retail projects, student residences and many large scale master planning.
Planning Consultants: John Spain Associates are a leading planning and development consultancy firm and offer services in a wide variety of different types of planning projects throughout Ireland.
Planning Consultant: BDP Limited create a global architecture, engineering and design practice which fuses placemaking and user-centered design with large scale infrastructure skills.
Consultant Engineer: O'Connor Sutton Cronin provide award winning design creativity, excellence and cost-effective solutions without compromise.
Landscape Consultant: Mitchell & Associates are a Dublin based, multidisciplinary design practice incorporating Landscape Architecture, Urban Design, Arboriculture and Environmental Impact Assessment at its core.
Environmental Engineer: AWN Consulting Limited is a multidisciplinary consultancy offering specialist design advice, expert witness and litigation support in respect of a wide range of engineering and environmental disciplines.
CGI consultants: 3D Design Bureau – are specialists in architectural visualisation, BIM and VR – delivering quality design planning and marketing solutions. For this project 3D Design Bureau created a series of verified view montages, architectural CGIs and a BRE daylight & sunlight assessment which are being used for planning, marketing and design.
Images produced by 3D Design Bureau