Marlet Property Group have received planning approval from An Bord Pleanála for the construction of 657 new homes located at Sybil Hill Road, Raheny, Dublin.
Approved under fast-track planning, the 657 apartments will be spread across 9 housing blocks, spanning in height from 5 to 9 storeys.
'Foxlands' will comprise of a mix of 1-, 2- and 3-bed homes with associated private balconies/terraces.
Access from surrounding roads will lead directly to underground and surface car and bike parking. The development will include an extensive range of resident's amenities including concierge, creche facility, gym, cinema, some functional spaces, and tenants' lounge area. A total of 499 car spaces and 1,646 bicycle storage spaces are also outlined in the plans.
The Foxlands a site area of 6.4 hectares and is located adjacent to St. Anne's Park and in close proximity to the towns of Raheny and Clontarf.
CGI consultants, 3D Design Bureau, liaised with the development team to construct a series of 3D planning and 3D marketing solutions. 3D Design Bureau produced verified view montages, architectural CGIs, interior CGIs and aerial CGIs which were submitted as part of the planning application to An Bord Pleanála. The visuals are now being used for marketing purposes with national media covering the project.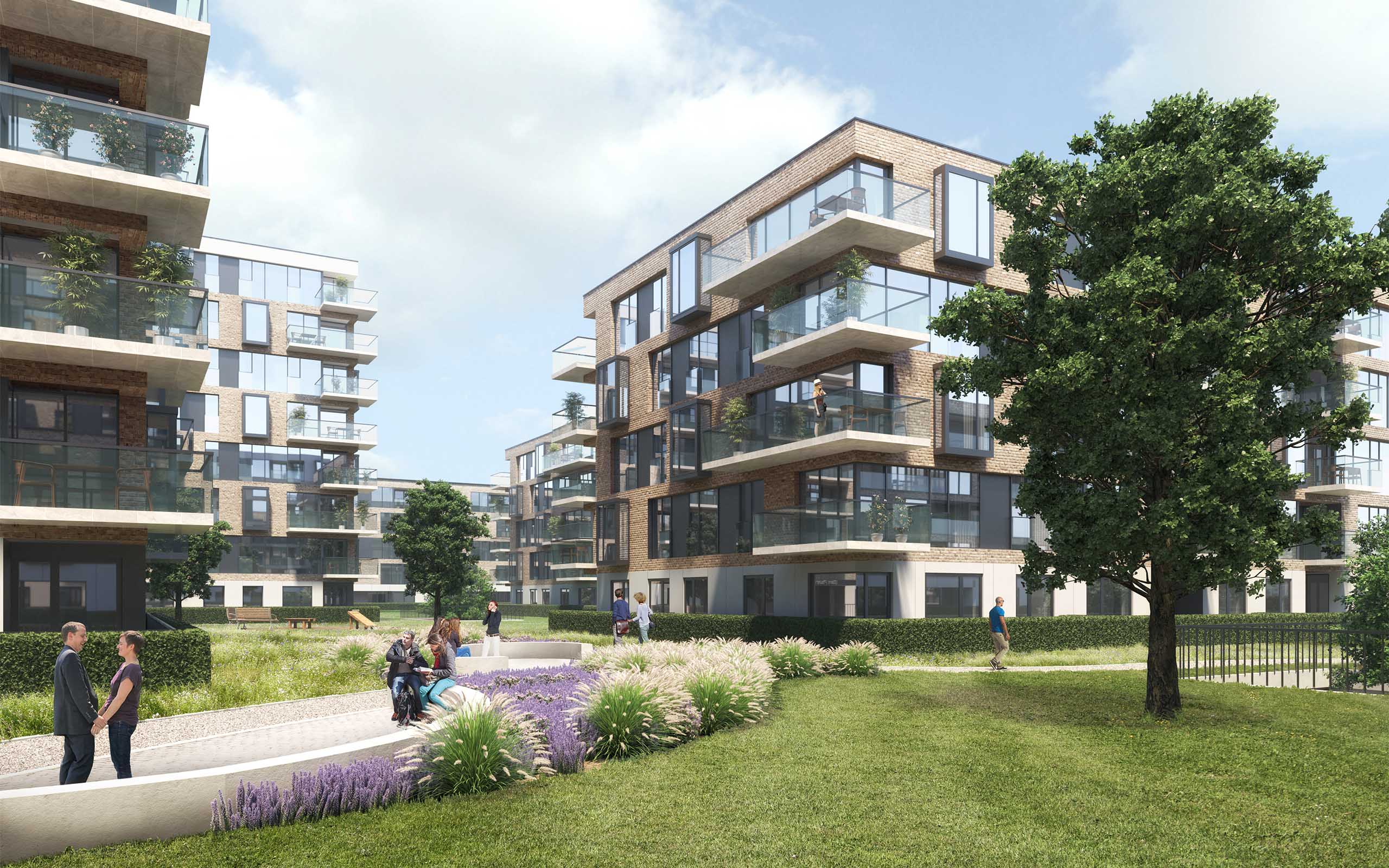 Full Project Details:
Project name: Foxlands, St. Paul's Strategic Housing Development, Raheny.
Site location: Lands east of St. Paul's College, Sybill Hill Road, Raheny, Dublin 5
Planning stage: Planning granted
Planning documents: Development website – An Bord Pleanála 
Floor area: 65,125 m2
Site area: 6.4 hectares
Storeys: 5-9
Units: 657
Structures: 9
Car parking: 499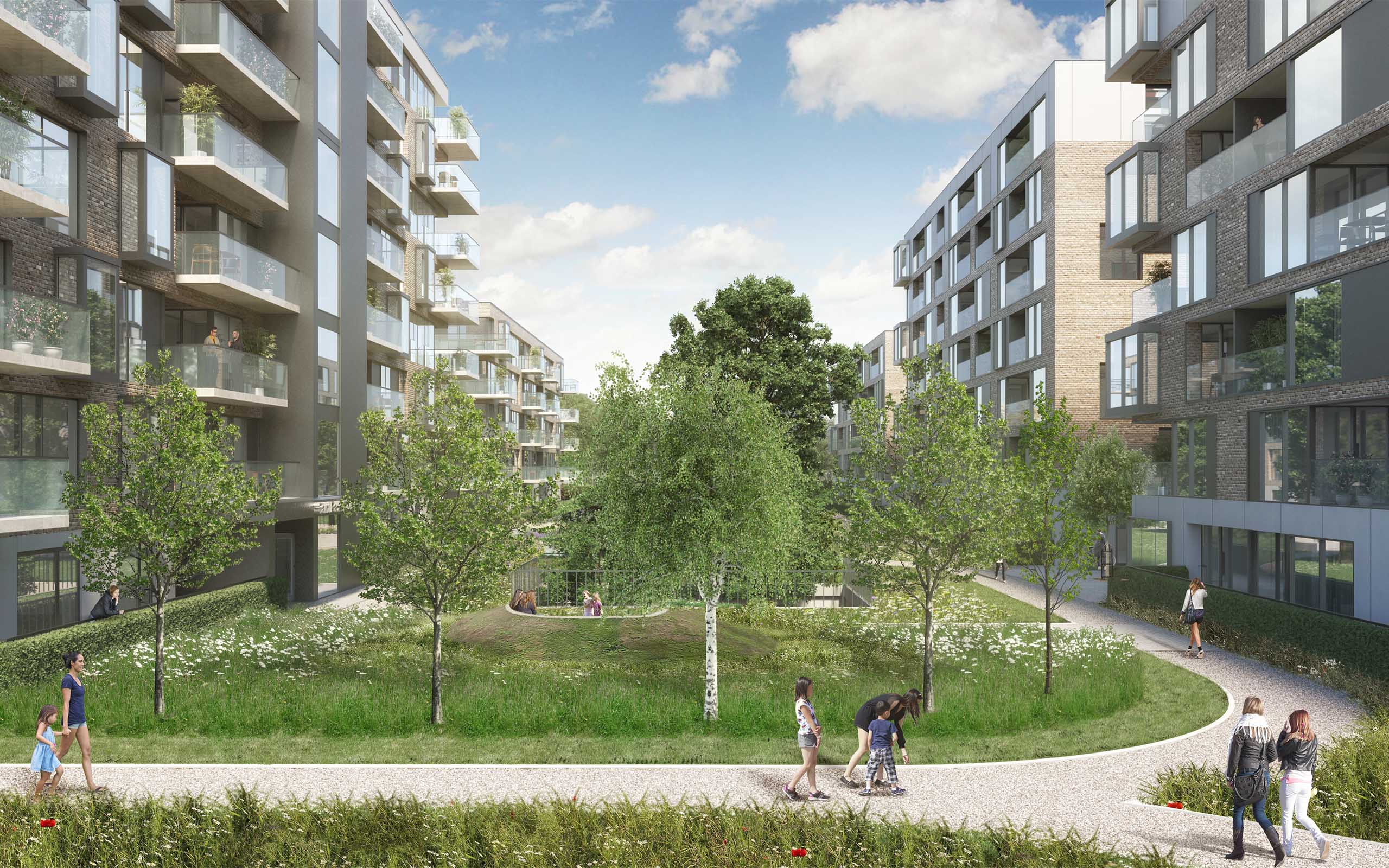 Development Team:
Developer: Marlet Property Group Limited is a diverse property group founded by Patrick Crean in 2014. The company has grown to become one of Ireland's largest property development companies.
Architect: O'Mahony Pike Architects is an architecture and urban design practice, with offices in Dublin and Cork. The work of the practice is concerned with creating places of quality for living and working, which make a positive and enduring contribution to our communities and built environment.
Planning Consultant: Brady Shipman Martin is one of Ireland's largest and most reputable planning, landscape and environment specialists, with four partners, a diverse team of professionals, and offices in Dublin, Cork and Limerick.
Mechanical & Electrical Engineer: O'Connor Sutton Cronin produce fully engineered, quality designs that will bring cost security to projects. They are based in Dublin 7.
Landscape Consultant: The Tree File are based in Dun Laoghaire, Co. Dublin.
Transport Consultant: ILTP Consulting is Ireland's leading independent Land Use and Transport Planning Consultancy providing high quality service to public and private sector clients. They are based in Dunboyne, Co. Meath.
CGI consultants: 3D Design Bureau are specialists in architectural visualisation, BIM and VR – delivering quality design planning and marketing solutions. For this project 3D Design Bureau created a series of verified view montages, aerial CGIs , architectural CGIs and interior CGIs which are being used for planning, marketing and design.
Images produced by 3D Design Bureau